Artistic Lines
from Joan Justis
December 2015 joanjustis.com
It is a privilege to show in "A Celebration of the Nativity" at Prince Gallery in North Logan, Utah. Frank Prince had a vision of such a show when he and his family attended a collection of over a thousand nativities displayed for a Christmas event.  He found it a beautiful way to contemplate the meaning of Christmas and wanted to offer something similar in his own gallery.  A friend suggested that he invite artists to portray the nativity for a Christmas showing.  We received a formal invitation early the next year to create a painting depicting our vision of that Holy Night.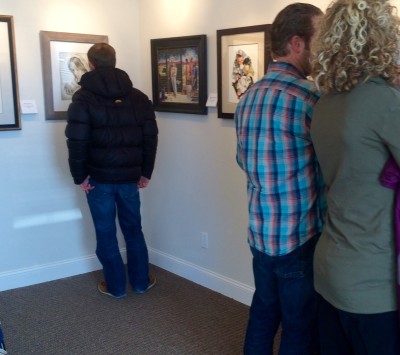 The show is extraordinary with over forty paintings. Some chose to show the spectacular star, some the wonderment of the shepherds, one the donkey in radiant light and others the tender love of Mary for her baby. Giclee prints are available for every painting in the show.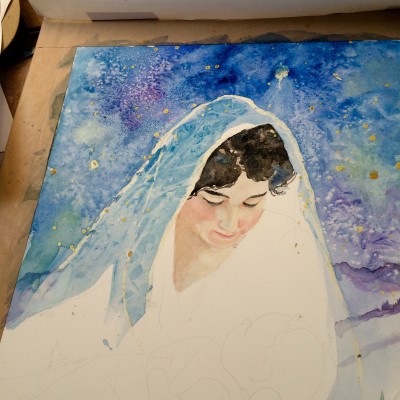 I chose to do mine in watercolor.  I could see the night heavens in blues and violets filled with stars and began to think about Christ as the creator of the earth and heavens.  Long after the creation He condescended to come to the earth as a newborn baby in order to experience mortality, and to show us the way to live a righteous life, and to become the Lamb of God.  So I included the earth with the heavens in my painting by blending in mountains and forests.  His swaddling blanket became the river.  It was a joyful experience to watch the painting become my expression of my gratitude for the Creator and Savior of the World.
For this print contact Joan at joan@joanjustis.com or view and order on her website page http://joanjustis.com/new-works-2/