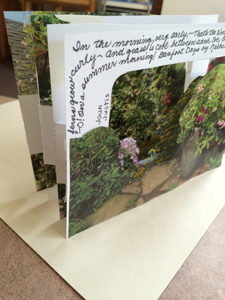 You can make this delightful accordion book with as many window pages as you want.  It is a creative project that all ages can enjoy.   Choosing post cards, magazine pictures, Christmas or everyday cards or your own drawings, decide what you will put on each layer.
The page images that you cut out will need to cover the bottom of the page so that it is U shaped. Each of the pages will have pieces that are a little larger than the top page, so that the second image can be seen through the hole on the page above it.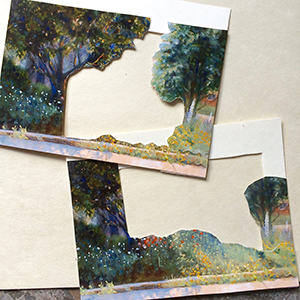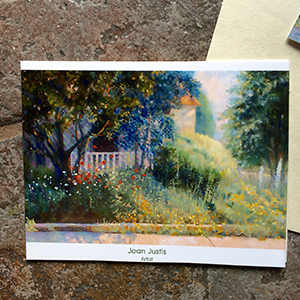 The last page will be the full distant image.  Be sure to cut the front image with a space left at the top of the page for a piece of poetry or the title of your book.
Using poster board I cut three 5" x 6 1/2" rectangular pages. I drew a 1" border and cut out the center on two of the pages.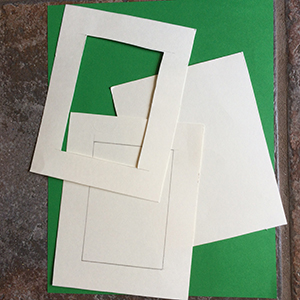 I glued the full distant image on the whole page, which will be the last page. I glued the U shaped images on the two other pages.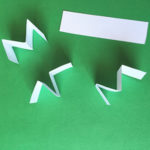 I cut four hinges 1" x 4" each. I folded them in half and then in half again.
With the middle fold on the inside touching the edge of the hole, glue one tab to the back of the front page on the middle of each side edge.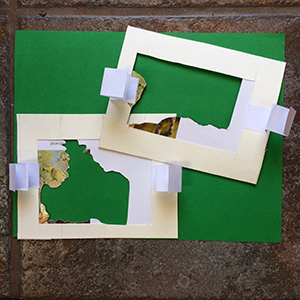 Glue the back of the hinge to the front of the page below. Do this again with each page.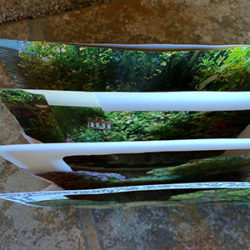 Your book will look like this. Be certain that the bottom of the pages all align straight across the bottom, so that the book will stand up.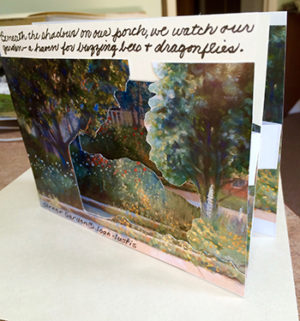 And don't forget to sign your creation.