Artistic Lines
from Joan Justis
October 2017
joanjustis.com
#joanjustisstudios
Because seven color printers can print on fabric, you can now use your own ideas and colors to cover that chair you found at the garage sale.
Begin by drawing your design on a piece of smooth paper. Color it to match your decor.
Next you need to create a repeat pattern of your design by using a copy machine.  To do this, I followed a youtube tutorial (available at the end of this newsletter) to cut my design in half, tape it together, cut it in half again in the other direction and tape it together.  Because this process made a white space in the middle, I drew another leaf there to match the cut up design.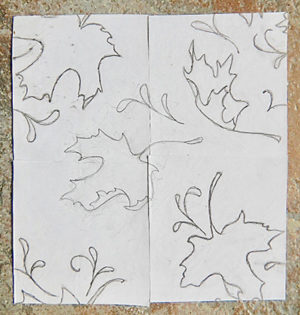 Then I made four copies of this new design and taped them together.  Et voila! I have my repeat design useful for fabric, wrapping paper, and wallpaper.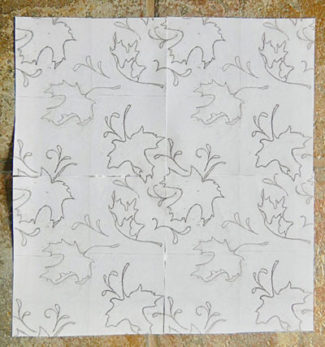 Google "Design Your Own Fabric" and explore the several companies that can print your design on fabric.
Children can color their design with fabric crayons and transfer it to pillows or pillowcases, or hang their colored repeat design on a wall.  I loved the process and the final piece was a delight to have created.
https://www.youtube.com/watch?v=SHpxy4bxpBU
Below are some patterns I found when I Googled  "Pattern images public domain".