Artistic Lines
from Joan Justis
November 2016
joanjustis.com
Nativity art depicting the birth of Christ has been portrayed by artists for centuries. The earliest known is a fresco painting on the walls of the Catacombs of Priscilla in Rome. The underground burial chambers were begun in the late second century and were rediscovered in the 1500's. It's entrance is now in a convent and there you can see some of the earliest Christian art still in existence.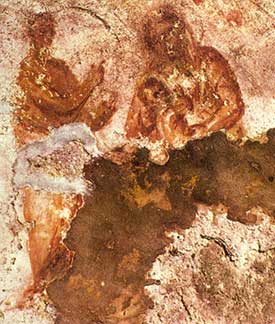 Monks portrayed the Nativity in beautifully illuminated texts starting in the 6th century. This is the Book of Hours of Catherine of Cleves created much later in 1440.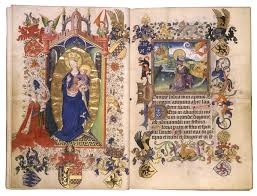 Through the years this scene has been a major art subject.
The Prince Gallery invited me to participate again in The Celebration of the Nativity. I knew I wanted to create an illuminated text for the scripture Isaiah 9:6.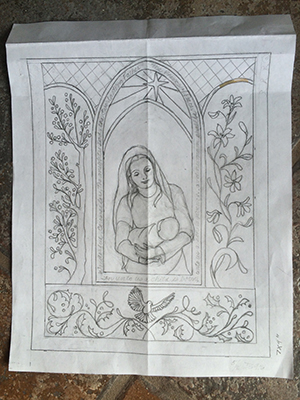 I began with a sketch.
I pencilled my own graphite on the back, because graphite transfer paper left smudges on the watercolor paper.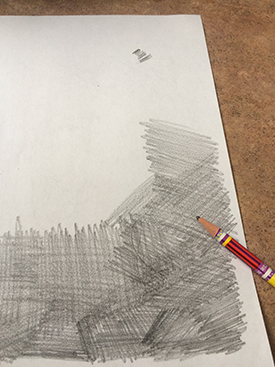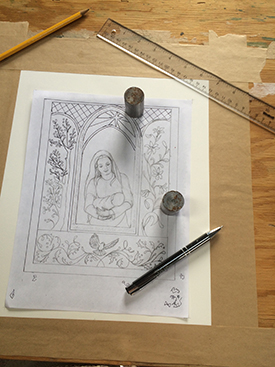 In this way I could transfer the drawing to hot press 140 lb. watercolor paper.
I worked with many colors to create a harmonious palette that was true to the style of illuminated text and gold leaf.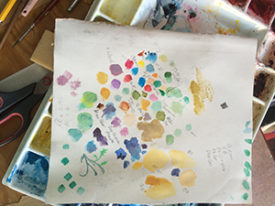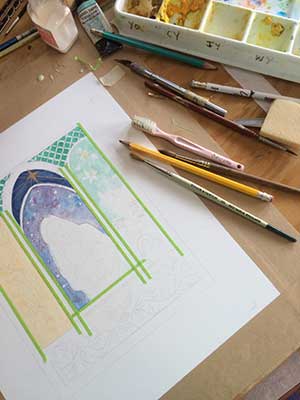 After painting the central image, I applied 1/4" auto racing stripe tape to keep clean edges. I then finished the watercolor.
I applied the 24k gold metallic paint.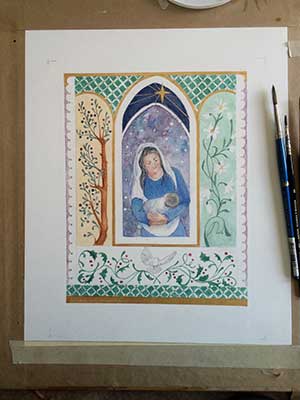 Upon finishing the painting I scripted in the magnificent text from Isaiah.
As I illuminated this sacred text, which is a pronouncement of the royalty of Jesus Christ, I thought about the brand new baby in our family—the wonder of this beautiful gift, the hopes for health and courage and righteousness.  And I thought of Mary.  Did she know the hope He would bring to all mankind, the sorrows He would endure, the magnificent purpose of His Life?  I chose these symbols for my illuminated text—the olive tree, the Madonna lily, the night sky to represent His creations, the great Eastern Star, the traditional holly with it's blood red berries and thorny leaves, and the Dove of Peace representing the Comforter that He promised to send, the Holy Ghost.
Please visit this beautiful show "A Celebration of the Nativity" at Prince Gallery, November 25-December 22. 2600N. Main, Suite 106, Logan, Utah. Monday thru Friday, 10 am-6 pm, Saturday 10 am-3 pm. http://www.princegallerylogan.com