Artistic Lines
from Joan Justis
August 2015
joanjustis.com
Using Geometry in Painting Compostion
Intriguing is the theory that many great works of art are designed over a geometric grid.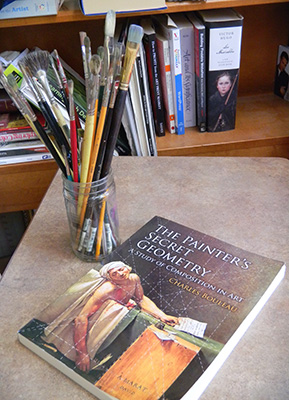 I discovered Charles Bouleau's study of composition in art entitled "The Painter's Secret Geometry" first published in France in 1963. Beginning with photographs of paintings attributed to the Middle Ages, he overlays these photographs with a grid made of vertical, horizontal, and intersecting diagonal lines creating a pattern of angles and arcs.
This network appears to be the very structure of the painting. Pillars of buildings, arms and legs, wrinkles of fabric, masses of people, or landscape details fit within these shapes or along the line of an angle. This compositional technique is apparent in the art of Rubens, Rembrandt, David, Delacroix, and Gauguin.
I decided to try it. I created a grid.
I folded my sketch paper to indicate the lines of the chosen grid. Then I planned the drawing for Hummingbird Feast on top of the grid of folds.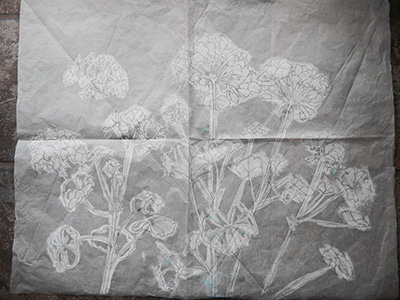 I liked the results. Click here for the final painting. http://joanjustis.com/new-works-2/
Here is a new coloring page I drew for you at your request.  I collect images of bears. And I highly recommend the Grizzly and Wolf Discovery Center in West Yellowstone, Montana—a fun, interactive experience for children and adults. I have also visited the Anan Creek Wildlife Viewing Site near Wrangell, Alaska. While accompanied by a ranger with gun you hike to a blind on the feeding site of black bears and grizzlies. The photography opportunities are outstanding! We stayed for four hours watching from the deck and the blind.  I hope you get to go some day.
Click on the image in order to print the coloring page.